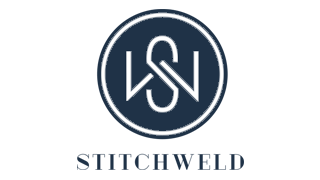 Your Review
Submit a Review

Resident Reviews
Great Apartment Complex
|

Recommended: Yes
Great Place to Live|Recommended: YesA great place to live.
Great environment|Recommended: YesNice place to live in bay view. Great restaurant and shops near by as well as the lake.
Modern living with great amenities and friendly staff.|Recommended: YesApartments provide modern living with upscale finishes. There are great amenities and the staff are very knowledgable and eager to help meet your needs in the Stitchweld community.
Nice, homey environment but kind of expensive|Recommended: YesI enjoyed living at Stitchweld. We did have a few problems wiht working with the maintenance team but the rest of the team members are very kind.
Space Amenities Steps Away from Downtown Bayview|Recommended: YesStitchweld is a great place to live. We are still in our first year here but have been pleased with just about everything the community offers. Our apartment is clean, brand new, with tons of natural light and great appliances. Tons of cabinet and closet space as well. The gym, community room, office, and parking are all great and fit our needs. Location is also a huge plus, as it is easy to get to both I-794 to go downtown or I-94 to get just about anywhere else. On top of that, you are walking distance from tons of places to eat, drink, and grab coffee...all while having a relatively quiet place to live
I want all my friends to live here|Recommended: YesI love living at Stitchweld because the amenities, grounds, and systems are set up for millennials. It's great to live in a space that embraces the tenants and wants to do unique things to create a community. I love the relaxed, friendly culture of the staff and residents. I love that the amenities, like the community room and workroom, enhance and compensate for space we don't have individually, and everyone takes care of them. I wish parking were less expensive, as there is available street parking for 20 yearly, so 55 a month doesn't seem competitive or fair for unlocked lot parking.
Stitchweld is a comforting place to live.|Recommended: YesGreat place to live.
Awesome|Recommended: YesEverything
Good Location. Awesome Place To Live.|Recommended: YesAll of the other residents are friendly and welcoming. The leasing staff actually remembers your name and treats you like friends. The property itself is very good and well-maintained. Maintenance is always quick. Plus the location is in an ideal spot, at the edge of Bay View and just minutes from Downtown or Third Ward
Great, but noisy neighbors|Recommended: YesNice apartments, wonderful staff, great amenities, and well managed.
Awesome experience at Stitchweld|Recommended: YesLiving at Stitchweld is easy and stress free. There's everything you could want in an apartment complex Clean trendy
Love it here|Recommended: YesBeautiful apartment, occasionally hear a dog barking or a loud tv but not very often. Love the staff and the fun events
It's been pretty good|Recommended: YesIf your looking for a quieter side of town but still pretty hip and trendy then the Stitchweld is a good fit for you. There are some nice perks like the gym, firepits, in-unit washer and dryer and dog park. Rent is pretty expensive for what you get seeing that most units don't have balconies for the price you pay. Also, the trash service and tech package that are forced on you isn't that great seeing that there is a garbage room down the hall and the internet and cable are pretty spotty. Besides that, I have enjoyed my time at the Stitchweld.
Awesome place to live once you move in|Recommended: YesThe apartment is amazing, with quality building materials, tons of closet space, and a great layout for entertaining. The amenities are what really make it, though, with the free pretty good coffee, beautiful outdoor space with fire pits and grills, and super convenient event space that you can reserve. If I need to get work done outside the apartment, the lounge in building A is perfect with outlets and wifi and right by the coffee . The one negative experience was finalizing the lease and other paperwork, which was a huge headache. That might have been specific to my situation, though, and everything has been great once I moved in.
The views and opinions expressed herein are solely those of the original authors and other contributors. These views do not reflect the views of "Stitchweld", its owners, managers, agents, employees or content providers. No representation or warranty, express or implied, is made or given by "Stitchweld", its owners, managers, agents, employees or content providers regarding safety, accuracy, completeness or suitability of the information or material expressed herein for any particular purpose