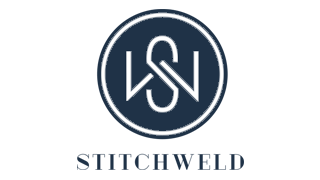 Your Review
Submit a Review

Resident Reviews
|Recommended: YesEnjoy the Community — The community, amenities, and staff are great. I have really enjoyed my time at the Stitchweld. The only complaints I have so far is that the train is a little louder than I was expecting it would be nice if the community grills were cleaned a little more often.
|Recommended: YesLoving It — I really like living here. The apartment complex is always kept looking nice and the only time I hear much noise is a person occasionally walking past my room in the hallway. I am enjoying my time here.
|Recommended: YesGood. — Great.
|Recommended: YesExcellent — Great place to live
|Recommended: YesYoung professional paradise — Management staff is friendly, the amenities are actual useful and used often especially the coffee bar . Most pet friendly place I have ever lived at Maintenance is as responsive as can be but for me personally nothing has gone wrong in the apartment.
|Recommended: YesGreat Apartment Complex — The Stitchweld community is great and there are plenty activities happening in the ironyard and around Bay View. Staff is great and always willing to help. The complex has everything you'd need such as a dog washing machine, gym, gas firepits, grills, parking, workman's shop and free coffee There are trains that pass by daily but the noise is not an issue to me and i actually somewhat enjoy it. Only minor issue so far is that when there's an internet outage there's no control over it and the front desk wont be able to help. There is a forced technology package and if there are issues you will have to contact the internet service provider.
|Recommended: YesGreat Place to Live — A great place to live.
|Recommended: YesGreat environment — Nice place to live in bay view. Great restaurant and shops near by as well as the lake.
|Recommended: YesModern living with great amenities and friendly staff. — Apartments provide modern living with upscale finishes. There are great amenities and the staff are very knowledgable and eager to help meet your needs in the Stitchweld community.
|Recommended: YesNice, homey environment but kind of expensive — I enjoyed living at Stitchweld. We did have a few problems wiht working with the maintenance team but the rest of the team members are very kind.
|Recommended: YesSpace Amenities Steps Away from Downtown Bayview — Stitchweld is a great place to live. We are still in our first year here but have been pleased with just about everything the community offers. Our apartment is clean, brand new, with tons of natural light and great appliances. Tons of cabinet and closet space as well. The gym, community room, office, and parking are all great and fit our needs. Location is also a huge plus, as it is easy to get to both I-794 to go downtown or I-94 to get just about anywhere else. On top of that, you are walking distance from tons of places to eat, drink, and grab coffee...all while having a relatively quiet place to live
|Recommended: YesI want all my friends to live here — I love living at Stitchweld because the amenities, grounds, and systems are set up for millennials. It's great to live in a space that embraces the tenants and wants to do unique things to create a community. I love the relaxed, friendly culture of the staff and residents. I love that the amenities, like the community room and workroom, enhance and compensate for space we don't have individually, and everyone takes care of them. I wish parking were less expensive, as there is available street parking for 20 yearly, so 55 a month doesn't seem competitive or fair for unlocked lot parking.
|Recommended: YesStitchweld is a comforting place to live. — Great place to live.
|Recommended: YesAwesome — Everything
The views and opinions expressed herein are solely those of the original authors and other contributors. These views do not reflect the views of "Stitchweld", its owners, managers, agents, employees or content providers. No representation or warranty, express or implied, is made or given by "Stitchweld", its owners, managers, agents, employees or content providers regarding safety, accuracy, completeness or suitability of the information or material expressed herein for any particular purpose