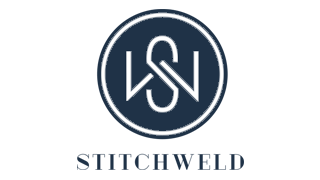 Your Review
Submit a Review

Resident Reviews
Love it here
|

Recommended: Yes
It's been pretty good|Recommended: YesIf your looking for a quieter side of town but still pretty hip and trendy then the Stitchweld is a good fit for you. There are some nice perks like the gym, firepits, in-unit washer and dryer and dog park. Rent is pretty expensive for what you get seeing that most units don't have balconies for the price you pay. Also, the trash service and tech package that are forced on you isn't that great seeing that there is a garbage room down the hall and the internet and cable are pretty spotty. Besides that, I have enjoyed my time at the Stitchweld.
Awesome place to live once you move in|Recommended: YesThe apartment is amazing, with quality building materials, tons of closet space, and a great layout for entertaining. The amenities are what really make it, though, with the free pretty good coffee, beautiful outdoor space with fire pits and grills, and super convenient event space that you can reserve. If I need to get work done outside the apartment, the lounge in building A is perfect with outlets and wifi and right by the coffee . The one negative experience was finalizing the lease and other paperwork, which was a huge headache. That might have been specific to my situation, though, and everything has been great once I moved in.
Beautiful property, a bit Pricey, but Worth it |Recommended: YesI love Stitchweld in the months that I've been here so far. It is clean, staff is friendly and the apartments and buildings are beautiful. It is pet friendly and there is a huge assortment of different dogs that live on the property as well. The only negative I really have is the price, but that isn't a fault of Stitchweld's. When looking around price seemed comparable to other apartments in the area and you definitely pay for what you get. It was one of those situations where life took a turn after living here for a couple of months and circumstances changed financially. Even with construction, you can't hear it at all. The only noise I've heard from neighbors has been while walking through the hallway, the occasional dog barking. However, you can't hear it in the apartment where it really matters. They did quite well with taking care of the grounds during their first winter Pet friendly salt and sidewalks and parking lots were well taken care of. We'll see how the grounds are taken care of during the summer months. Overall a great place to live if you can afford it. Definitely check it out
All you could want |Recommended: YesIf you want the piece of mind of dealing with professional accommodating staff and living in a safe and resourceful area then look no further. Stitchweld is a good living experience and you will feel relaxed and content when coming home. I love the large windows in my apartment that help let in the light and sun. Bus lines leading straight to the downtown area or airport are close by. There are various community shops in the Bayview area which are within walking distance as well. I couldn't ask for a better place
Excellent staff supporting beautiful, modern, comfy apt in great neighborhood|Recommended: YesAll in all- I am so happy to call Stitchweld my home. The staff goes above and beyond to make living here a great experience, whether it's checking in to see how I'm doing whenever I stop by the front desk, getting pet friendly ice melt after seeing my pup and others struggling with the normal salt, or putting together special events that are actually fun or practical to attend re wrapping party pet night . The building itself is gorgeous and really like my apartment layout, and the grounds amenities themselves are great too. The surrounding neighborhood is hard to beat in MKE- plenty of places to walk to, great food locally-owned business, and close to the highway no annoying traffic backups in the morning to commute out . Yes, there's still some construction going on, but it really has not been disruptive and staff is great about keeping us updated if there are going to be any issues. If you're looking to have a good apartment community experience in Bay View, strongly consider this place- it's got everything you need, unbeatable location, wonderful and I do mean wonderful staff.
Fun, tight knit|Recommended: YesIt's a really good place to live if you like the Bay View area. Very nice apartments with great amenities. All of my friends are jealous and want to come visit all the time.
Great Location and Wonderful Staff|Recommended: YesStitchweld is a great place to live - tons of amenities and a friendly staff You occasionally hear your neighbors above next to you, or their dogs, but everyone is very respectful of each other.
The views and opinions expressed herein are solely those of the original authors and other contributors. These views do not reflect the views of "Stitchweld", its owners, managers, agents, employees or content providers. No representation or warranty, express or implied, is made or given by "Stitchweld", its owners, managers, agents, employees or content providers regarding safety, accuracy, completeness or suitability of the information or material expressed herein for any particular purpose